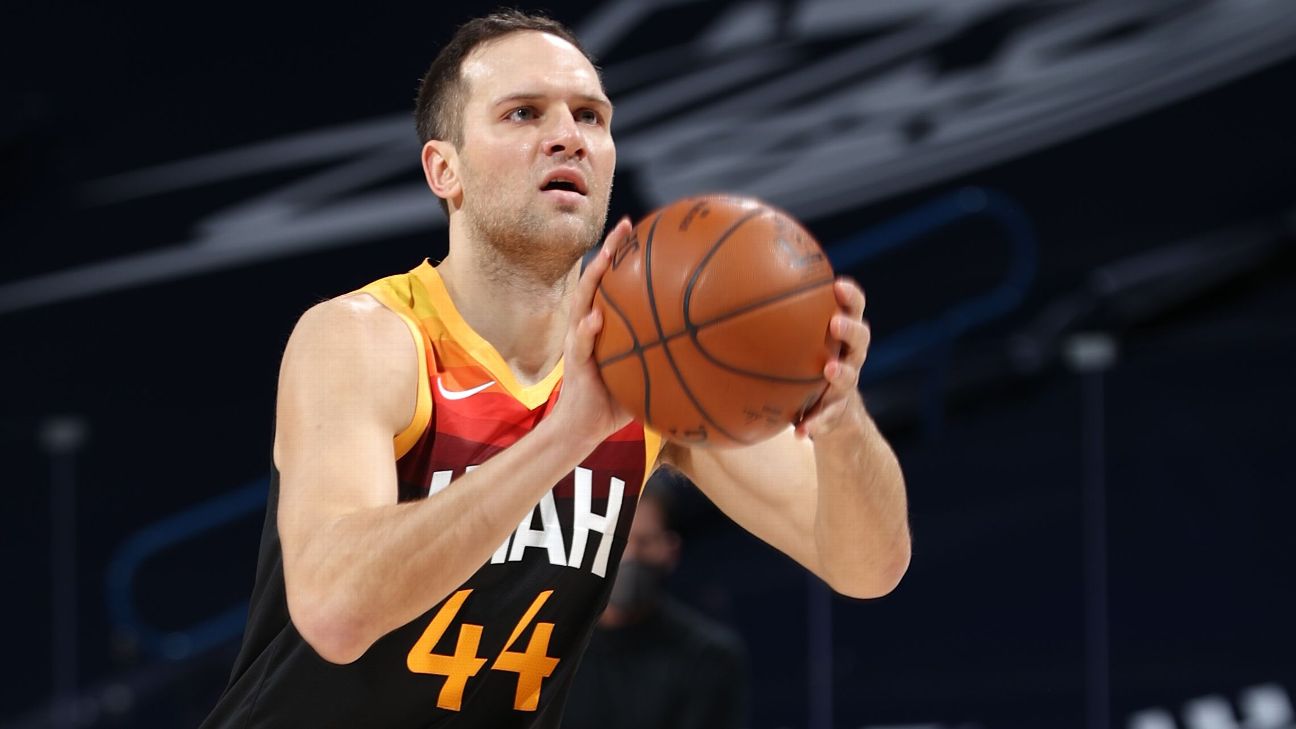 The Utah Jazz are finalizing a trade to send veteran forward Bojan Bogdanovic to the Detroit Pistons for Kelly Olynyk and Saben Lee, sources told ESPN's Adrian Wojnarowski.
Bogdanovic became the third high-profile player traded by the Jazz this offseason, parting ways with All-Stars Rudy Gobert and Donovan Mitchell in separate blockbusters that marked the rebuilding of the franchise.
The 6-foot-7 Bogdanovic, who averaged 18.1 points per game last season, now joins a young Pistons team that includes Kate Cunningham, the No. 1 overall draft pick in 2021, and Jaden Ivey, the fifth overall pick this year.