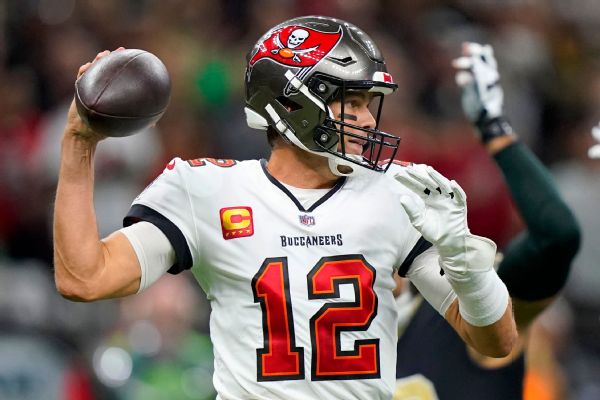 Tampa, Fla. — Tampa Bay Buccaneers quarterback Tom Brady said Thursday that the ring finger on his throwing hand is fine, though his demeanor in practice suggests otherwise, with the injury causing him discomfort.
"Good. I feel good," Brady said with a hint of sarcasm that drew some laughs from reporters when asked about his finger. "It's football season."
Brady, who usually has Wednesdays off, was a full participant in that practice and went through his full workload on Thursday. But he opened up to the media during practice, shaking his right arm several times as if worried about the injury.