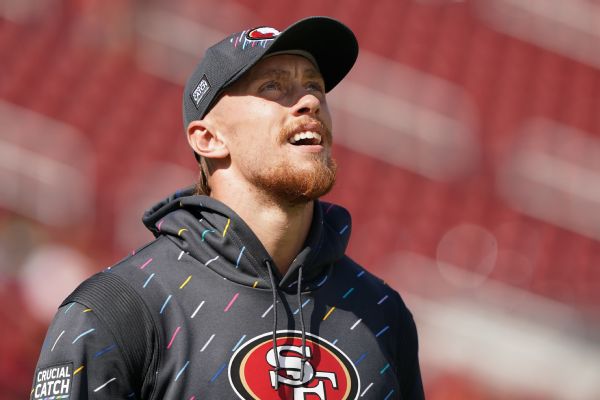 Santa Clara, California. — The last time San Francisco 49ers tight end George Kittle played the Denver Broncos in the regular season, he had the most productive day of his NFL career. That said, Kittle's return from the groin injury that sidelined him for the first two weeks of the season couldn't come at a better time.
Yes, Kittle will play his season opener Sunday night against the Broncos, coach Kyle Shanahan confirmed Friday afternoon.
"He's good to go," Shanahan said. "I thought every day he got better meant a ton of both [the run and pass game], Kittle has been one of our best players over the years he's been out there. He hasn't played a bit but we need to get him back into football form as he helps us in all aspects.