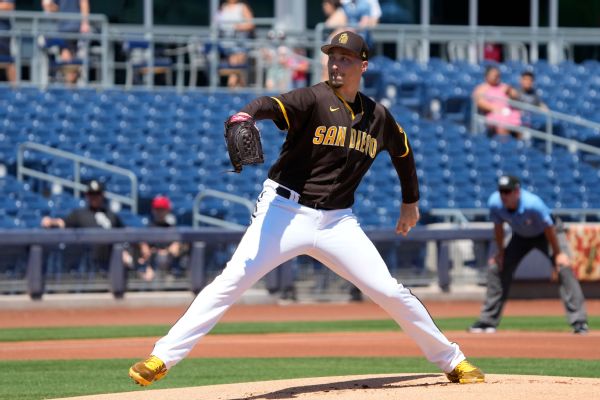 SAN DIEGO — Blake Snell St. Luis Hitless and the San Diego Padres beat the NL Central-leading Cardinals 1-0 on Wednesday night until Albert Pujols won a single shift with two outs in the seventh inning.
Snell (8-9) allowed two hits and struck out 13 in seven innings on 117 pitches. The left-hander's impressive effort led the Padres to their fifth straight win and extended the rotation's scoreless streak to 27 2/3 innings.
The Padres shut out the Cardinals in the first two games of the three-game series, holding Pujols to 698 career homers.
San Diego remains 1 1/2 games ahead of Philadelphia for the NL's second wild-card spot.
Left-hander Snell shutout Pujols and the Cardinals in the seventh, retiring the slugger twice and issuing two walks. But with the Padres switching to right-handed Pujols, the 42-year-old slugger drove a ball through the wide-open right side of the infield for an easy hit in Snell's 107th game on a 3-1 pitch.
The Associated Press contributed to this report.